Introduction
Listing your content smartly will be a great means of communication to inspire your audience. No matter if you're a professional content administrator or not, JA Content Listing helps you easily maintain your content consistently. Simply build your content blocks by loading content from one or multiple categories. With many options for layout and filtering content your ways, this module is all you need to organize your articles.
---
Core features:
14 layouts support
4 article styles support
16 Heading styles
Display content from one or multiple categories
Flexible settings to sort and filter content
Featured (highlighted) item style settings
Work with any template, framework
Display your content in flexible layouts fast and easy
The Joomla extension makes the content listing for your Joomla site is easier than never. Check out the 2-minute video to see how easy to create a article listing module for your Joomla website.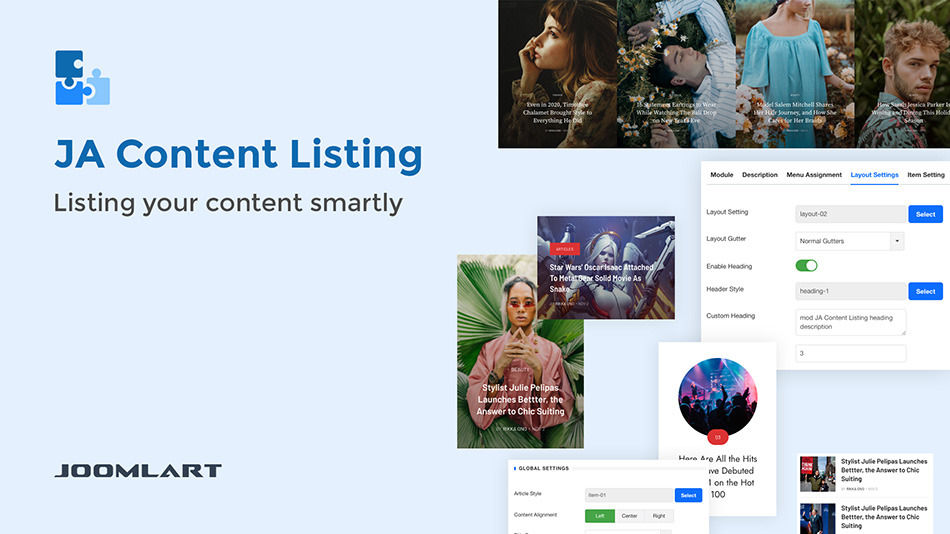 Easy to set up and configuration: View Video
Multiple layouts support
From list view to grid view, JA Content Listing module offers you up to 9 article listing layouts, giving you the diversity of choice set to display your content most effectively. Depending on what your audience's reading behavior, you can easily choose the way you want.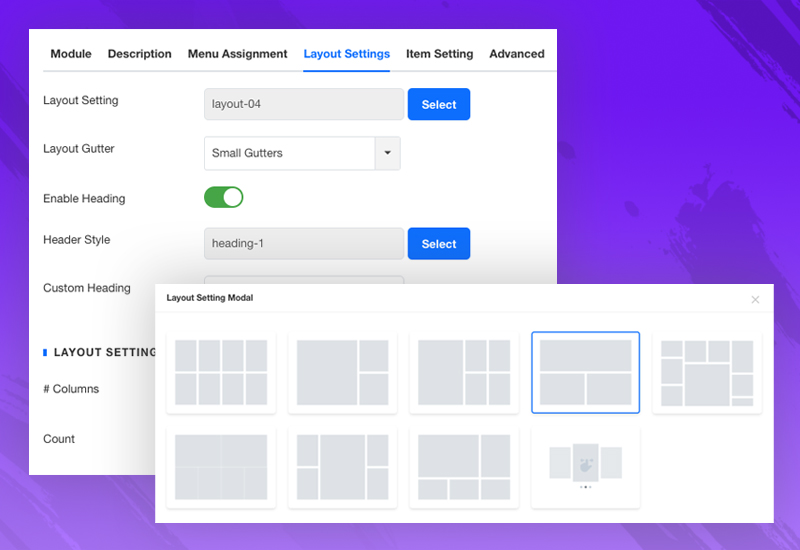 Multiple articles styles support
This extension also offers you multiple styles for three different article types: video, gallery, and normal article that helps you appealingly tell your story. Attract your readers to the last words simply with a clean and beautiful layout for your content.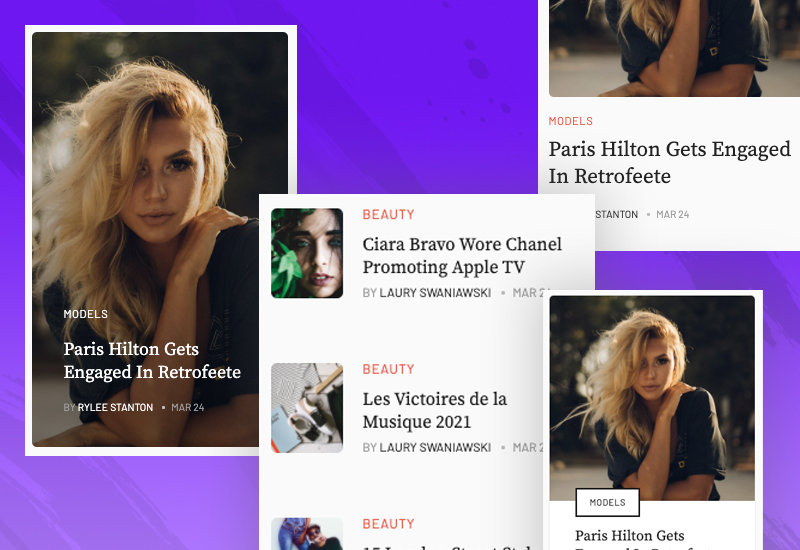 16 Heading styles
A great heading will directly draw your audience's attention. And we make it to 16 options for your best customization. Express your idea in just a second beautifully with our heading styles.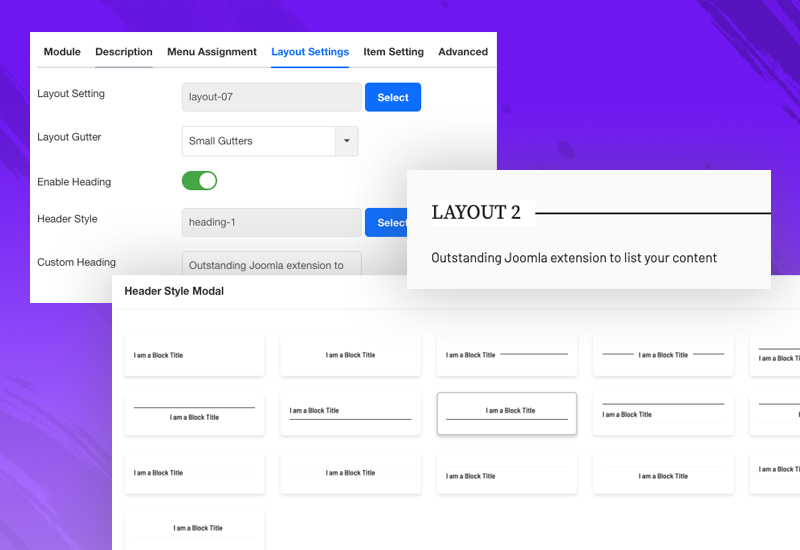 Display content from one or multiple categories
Not only function, the design of the filter page in frontend is sleek. Style is customized for all the supported extensions.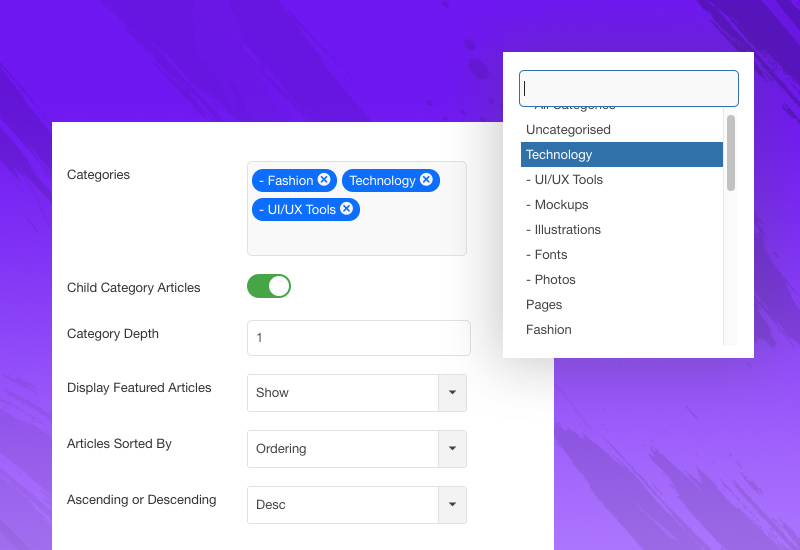 Flexible settings, easy to sort and filter content
It's all about the best reading experience for your readers. Help them find their favorite articles with an effective sort & filter tool. JA Content Listing also supports you with a flexible option for setting your filter.
Featured (highlighted) item
With some basic settings, you can highlight any top articles from your blog to attract your readers. Provided with multiple layouts, your blog will have a stunning view in just a few minutes.
Work in any template, framework
Easy to set up and easy to use, our extension also works effectively in any template and framework. All makes Content Listing module the most powerful content listing module for your Joomla blog website.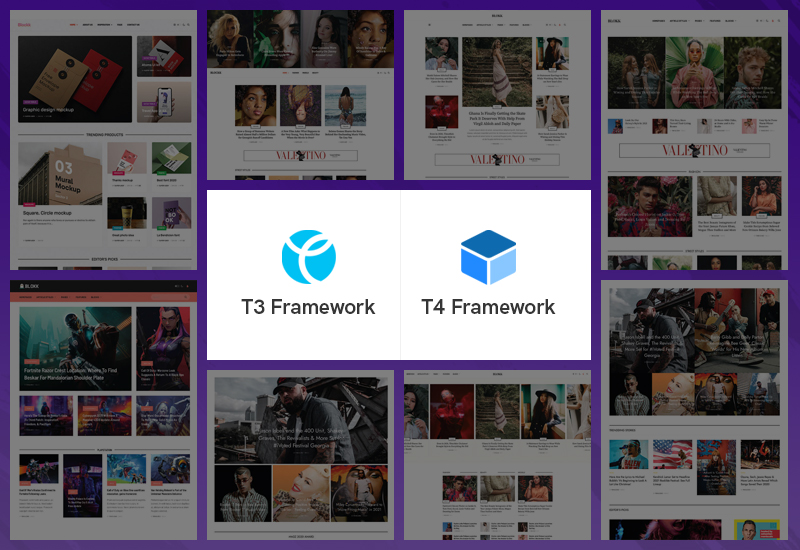 Responsive design
The module displays articles beautifully in all supported responsive layouts: Desktop, tablet and mobile.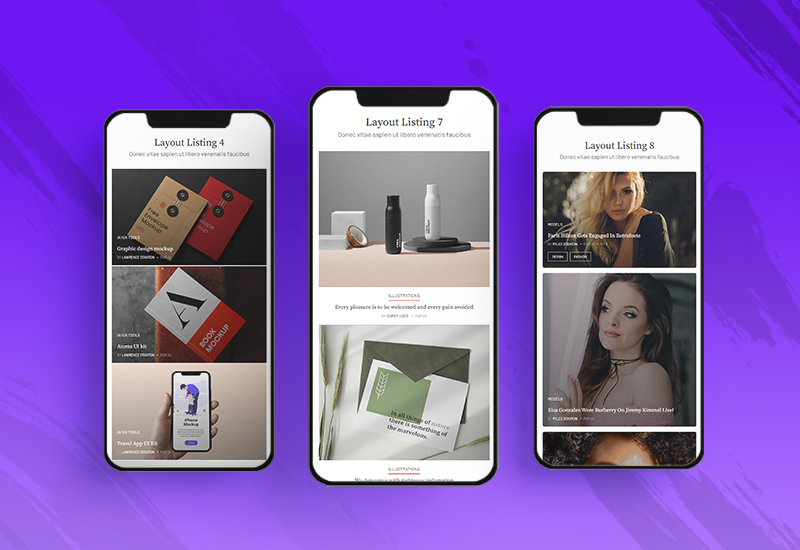 Changelog:
JoomlArt's Joomla Content Listing extension: v1.0.3 - 07 May 2021
- 5 new JA Content listing layouts
- Improved back-end UI
- Issue with RSForm fixed
- Layout-02: Display error on T4 blank fixed
- Layout-13: Break style on T4 blank template issue fixed
- T3 Framework - Layout 02: Setting 'No Gutters' not working fixed
- T3 Framework - Layout 02: Break layout when setting article style = item-02 fixed
- T3 Framework - Layout 02: Setting 'Circle' Media ratio not working issue fixed
- JA Content Listing and Search issue fixed
JoomlArt's Joomla Content Listing extension: v1.0.2 - 01 Apr 2021
- Style improvements added
JoomlArt's Joomla Content Listing extension: v1.0.1 - 24 Mar 2021
- Joomla Fresh: All Layout setting working incorrectly
- T3 Framework - Layout 03: items display error on tablet screen
- Gavern Framework- Layout 06: Items display incorrectly
- Vertex Framework - Layout All Layout 05, 06, 07, 08 display error on frontend
- Gantry Framework: Layout 02, 04, 05, 06, 07, 08 display error on the frontend
- Gavern Framework: Layout 02 display error on the frontend
- Vertex Framework: Image display error on the frontend
- Zengrid Framework - Layout 05, 06, 07, 08 is break display error on the frontend
- Joomla Fresh: Items on frontend display incorrectly
- Gavern Framework- Layout 01: Items display agglutinate
- Vertex Framework - Layout 04: Columns setting working incorrectly
- T3 Framework: Layout 04 display error on the frontend
- T3 Framework - Layout 06: Missing items on Tablet screen
- Vertex Framework: Header style 01, 03, 05, 07, 09, 11, 13, 15 not working on the frontend
More info:
JA Content Listing
Version:

1.2.1

Developer:

Last updated:

Feb 22 2022
1 year ago

Date added:

Mar 29 2021

License:

Type:

Paid download

Includes:

Compatibility:
Download